Dosluhujúci premiér Igor Matovič opäť raz prekvapil na svojom profile na sociálnej sieti. Na jeho status ľudia okamžite reagovali slovami, že ide o 1. apríl. Bude Boris Kollár ministrom práce?
Nový predseda vlády SR Eduard Heger bol prezidentkou Zuzanou Čaputovou poverený zostavením novej vlády. Väčšina exministrov bývalej vlády Igora Matoviča sa na svoje pozície vráti, no otázny je post ministra práce, sociálnych vecí a rodiny. Milan Krajniak avizoval, že sa do tejto pozície nevráti.
Najväčším kandidátom na post ministra práce bol Jozef Hlinka (Sme rodina). Líder OĽaNO však prekvapil svojím novým statusom. "Toľko chodil okolo horúcej kaše, až sa nakoniec rozhodol – Ministrom práce, sociálnych vecí a RODINY bude priamo šéf hnutia SME RODINA Boris Kollár. Teším sa. A teraz nám to všetkým ukáže, ako sa to robí," napísal nečakane Igor Matovič na svojom profile. Táto informácia prekvapila mnoho ľudí a väčšina z nich reagovala, že ide o 1. apríl.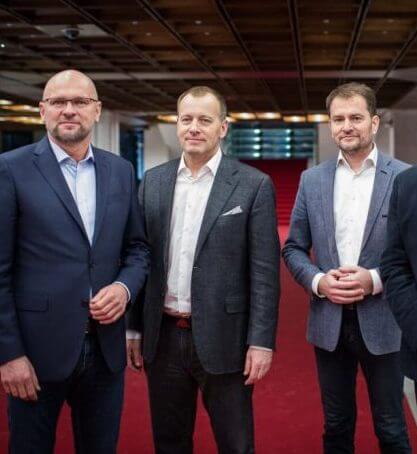 Zdroj/Foto: Facebook