Aj napriek tomu, že sa o ružových vodičských preukazoch kedysi hovorilo ako o neobmedzených, ich platnosť končí. Držitelia si ich budú musieť vymeniť, a to už budúci rok. Po novom bude vodičák platný 15 rokov.
Platnosť ružových vodičských preukazov, známych aj ako ružové vodičáky, končí budúci rok a to konkréte 31. decembra 2023. Ak ste teda držiteľom vodičáku vydaného od 1. 1. 1993 do 30. 4. 2004, budúci rok vás čaká povinná zmena. Ako uviedla hovorkyňa Ministerstva vnútra SR Zuzana Eilášová, tieto zmeny sa dejú z dôvodu zosúladenia pravidiel v rámci Európskej únie.
Po novom vodičák na 15 rokov
Zmena čaká aj držiteľov vodičákov, ktoré boli vydané od 1. 5. 2004 do 18. 1. 2013. Tieto preukazy majú platnosť do 31. 12. 2032. Každý vodičský preukaz vydaný po 19. 1. 2013 má platnosť 15 rokov.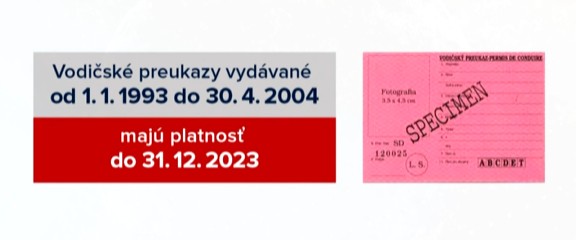 Pre horúce novinky SLEDUJTE náš Facebook! Nájdete ho >>>TU<<<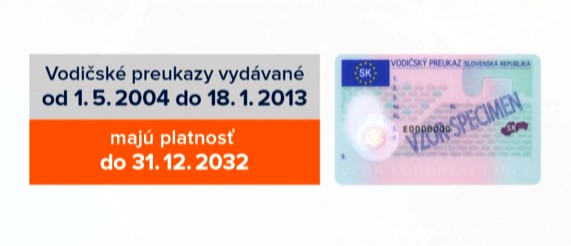 Zdroj: tvnoviny.sk / Foto: Facebook/Polícia SR